Current Sponsors
Sofia University:
The Institute of Transpersonal Psychology at Sofia University has been a leader in transpersonal research and transpersonal education of clinicians, wellness caregivers, and consultants for the last 41 years. The University's degree programs are progressive, experiential and unique, utilizing multiple intelligences of mind, body, and spirit to provide an inspired and solid foundation for professional success. Offering bachelors, masters and doctoral degrees both online and onsite, as well as certificates in Creative Expression, Transpersonal Ecopsychology, and Transformative Life Coaching, among others, ITP at Sofia University is setting the trend as the model for experiential, holistic and academically rigorous education.
Lesley University:
Lesley University empowers students to become dynamic, thoughtful leaders in education, mental health counseling, and the arts. As one of the most recognized Expressive Therapies programs in the world, Lesley's master& certificate, and doctoral programs provide a meaningful connection between the arts, theory, and practice in clinical training.
Tamalpa Institute:
Founded in 1978 by dance pioneers Anna Halprin and Daria Halprin, the Tamalpa Institute is an internationally recognized nonprofit organization that offers expressive arts training programs and workshops for healing, education, and social transformation. Our innovative work has been brought into classrooms, businesses, hospitals, mental health care settings, hospices, prisons, and disadvantaged communities, among others. The Tamalpa Life/Art Process®, which combines movement, dance, drawing, and writing, has influenced the fields of dance, environmental design, theater, movement therapy, and art-based psychology. Our approach is based on the theory that people's own life experiences are the most meaningful sources for artistic expression and social change. Tamalpa has worked with over 10,000 people from more than 50 countries, including students, educators, therapists, artists, social workers, and health care providers. Today our movement-based, expressive-arts training programs are ranked among the best in the world. And our public and social engagement programs serve diverse communities from all walks of life, including children, elders, and virtually everyone in between. Tamalpa Institute's programs are recognized by the International Somatic Movement Education and Therapy Association (ISMETA) and the International Expressive Arts Therapy Association (IEATA).
William James College:
William James College educates students for careers that meet the growing demand for access to quality, culturally competent psychological services for individuals, families, and communities, both locally & around the globe. Our Master of Arts in Clinical Mental Health Counseling with an emphasis in Expressive Arts Therapy is designed to prepare the next generation of mental health professionals in the therapeutic use of expressive arts processes for personal, family and community transformation. Combining expressive arts with strong counseling and trauma treatment skills can be a powerful way to help the lives of individuals, families, and communities throughout many regions of the world. Learn more at www.williamjames.edu/expressive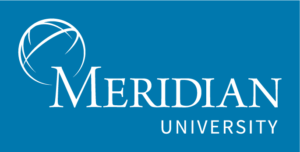 Meridian University:
Meridian University offers graduate degree programs that educate leaders with the capacities, skills, and knowledge essential for transforming the professions of Psychology, Business, and Educational Leadership. Guided by the principles and practices of transformative learning, Meridian's programs include a cumulative, emergent, and integrated curriculum, empowering the student both personally and professionally to be cultural leaders in organizations, communities, and societies.
Edward Carriere
Tables

The University of Winnipeg Faculty of Education
Creative Revival Company
Winnipeg artists Carmela Wade and Sandra Brown are facilitators of creativity development training for adults. All humans are born with immense creative capacities, that are often buried deep. It is a way of thinking and operating that can be learned and improved in everyone. The Creative Revival Company specializes in portable creativity development workshops designed for absolute beginners. We bring our portable studio to you with everything you need for a unique and rewarding creative experience. Let us show you how to tap into and nurture your creative capacity!